Gifting someone an 'experience' will give you both more joy
The Globe and Mail recently published an article titled "Why gifting someone an 'experience' will give you both more joy". They reviewed some of the research findings from Dr Cindy Chan following her publication in the Journal of Consumer Research. You can read the entire article yourself by clicking here.
Basically, they did a bunch of experiments and found that the best gifts come when both the gift giver and receiver have a strong emotional connection. Very rarely does this come from material items.
"Oooh yay a new toaster oven"
"Oh sweet thanks for the socks Granny"
"Thanks another tie to wear to the office"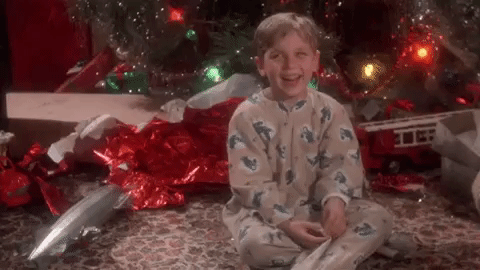 Most of the time, an emotional connection is established when the giver and receiver share a passion for something. When we have those people in our lives that are "easy to buy for" it's because we know what they like, we know what they want, and we are able to get it for them! It brings us joy knowing the gift we are giving will make them happy.
Then there are those other people.... the "hard to buy for" people. We don't share a connection, we don't share common interests, and we don't really know what they want. More often than not, you just go buy them a gift card to Best Buy or Walmart and let them pick out something they want. On Christmas Day when you are sitting together, they open the card and say..."cool, thanks". There is ZERO emotional connection... and at this rate there probably never will be!
"Gift givers are often focused on how much recipients will like a gift, neglecting a fundamental objective in gift giving – to foster the relationship between the gift giver and recipient," says Dr. Chan.
That's where FreeBird Adventures can help! Stop over thinking it. Give the gift of an experience. You don't even have to share in the experience with that person. Sending someone you know on a weekend ski trip, whitewater rafting trip, day at the spa with friends, or an afternoon horseback ride will make you happy as the gift giver, will create excitement and anticipation in the gift receiver, AND can be the foundation of establishing a relationship! You will be excited to see photos and hear about their experience and they will be excited to share!
FreeBird Adventures can do almost anything for groups of 6-12 people. You can contact us any time to create a custom trip for you and your friends. OR you can join us on one of our pre-planned trips happening throughout the year! Plan something with us or let your friends and family choose for themselves. Either way, the gift of an experience with FreeBird Adventures will not be a disappointment!
Choose the reaction you want from your gifts this Holiday Season....
#ChristmasGifts #experience #travel #skiing #snowboarding #giftideas #calgary #rockymountain #giftidea #group